Logan High School


Class Of 1974
In Memory
Virginia Dorigatti (Potter)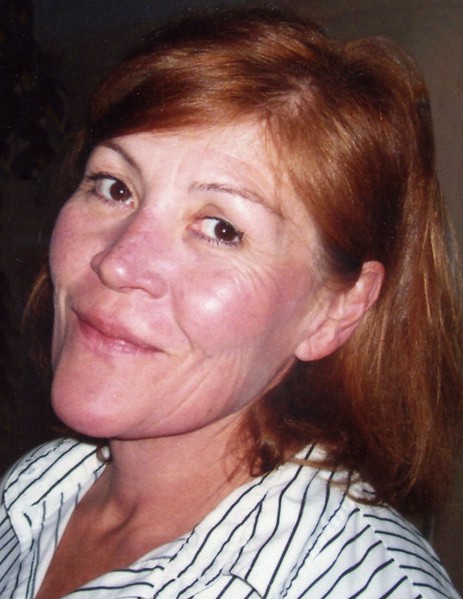 Virginia Dorigatti Potter, our beautiful mother, sister, daughter, friend and wife was reunited with her loved ones in heaven on May 24, 2015. Virginia was born on January 3, 1956, to Dwayne "Bud" and Donna Dorigatti in Logan, Utah. She graduated from Logan High in 1973 and married her best friend Merrill Potter a year later.
Virginia and Merrill managed to combine a city girl upbringing with a good old country boy's lifestyle for over 40 years. It took several vocabulary lessons and a good sense of humor on both sides, but they formed one of the strongest marriages to ever exist on this planet.

Friends and family best knew Virginia for her quick wit, her intelligence, and her willingness to help anyone with anything. She led by example and was willing to do any job that needed done. Virginia held many positions throughout her church and her community and always went above and beyond in all her callings; spiritual, or any she felt as hers.

Virginia taught her children to love life and to find happiness in the small simple things. Whether it was barreling down the back-roads with her Blazer filled with kids, dinners that were open to anyone who happened by, dancing to old county songs in the kitchen, or singing silly songs while working on the ranch, her laugh and smile were infectious.

Virginia is survived by her husband Merrill, her children Aaron (Shanelle) Potter, Becky (Karl) Chidester, Adam (Rain) Potter, Sarah (Jeremy) Hrebicek, Rachel (Nick) Fieseler, and 12 1/3 grandkids, and countless strays both human and animal alike.

Virginia was preceded in death by her son Caleb, her Dad, and two sisters, Sandy and Christie.

Services for Virginia will be held Saturday, May 30, 2015 at 11:00 a.m. at the Belmont LDS Chapel (16925 N. 5200 W. – Riverside, UT) with a viewing previous to the service from 9:30 – 10:30 am. A viewing will also be held on Friday, May 29, 2015 from 6:00 – 8:00 p.m. also at the church. Interment in the Garland Cemetery.
Special thanks to the Rudd family, Jan and Terry Kaae, and the Dorigatti family. We are honored to count you all as friends and family!