Logan High School


Class Of 1974


Not a member?
JOIN HERE
Find and click on your name.

WHERE ARE THEY NOW

WHERE WE LIVE
Who lives where - click links below to find out.

1 lives in Alabama
1 lives in Alaska
12 live in Arizona
17 live in California
5 live in Colorado
1 lives in Connecticut
2 live in Florida
1 lives in Georgia
1 lives in Hawaii
15 live in Idaho
2 live in Illinois
1 lives in Iowa
1 lives in Maine
1 lives in Maryland
1 lives in Massachusetts
4 live in Nevada
1 lives in New Jersey
2 live in New Mexico
1 lives in New York
1 lives in North Carolina
6 live in Oregon
2 live in Pennsylvania
1 lives in South Carolina
2 live in Texas
191 live in Utah
3 live in Virginia
10 live in Washington
1 lives in Wisconsin
3 live in Wyoming
1 lives in British Columbia
13 location unknown




Show Classmates on map
MISSING CLASSMATES
Know the email address of a missing Classmate? Click here to contact them!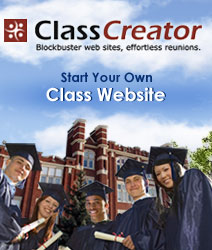 ANNOUNCEMENTS
•

Our 45th class reunion will be held at Logan Golf and Country Club on Saturday, June 29, 2019. Please mark your calendars now and plan to attend! We're planning a golf tournament and the traditional ladies' luncheon. Even if you've never attended a reunion, please join us! We added a Facebook group also; join us at Logan High School Class of 1974 to see and post pictures. The Facebook group will not replace this website, but it may be easier for some to use it to connect. Encourage your Facebook friends from our class to join the group also!

•

Logan High enters Pro Football Hall of Fame thanks to Merlin Olsen

By Wes Mangum staff writer

Susan Olsen and Phil Olsen, wife and brother of Merlin Olsen stand next to a plaque during a ceremony to recognize Logan High School by the Pro Football Hall of Fame.

Wes Mangum/Herald Journal

Susan Olsen and Phil Olsen unveil a commemorative plaque honoring Merlin Olsen and Logan High School. The plaque will be on permanent display in LHS.

Wes Mangum/Herald Journal

Logan High School and one of the greatest Grizzlies of all time were recognized in a special ceremony full of Logan pride.

The Hometown Hall of Famer program presented by Ford Motor Company and the Pro Football Hall of Fame held a special ceremony for Merlin Olsen and his high school Thursday morning. Logan High was recognized as an "official high school of the Pro Football Hall of Fame."

The Hometown Hall of Famer is a national program that "honors the hometown roots of the greatest heroes of the game." Logan High is the 112th school to receive this status.

Olsen family members, friends and Grizzlies past and present were in attendance inside Logan's packed gymnasium.

Olsen's widow, Susan, made her first appearance at a public ceremony since Merlin's passing in 2010. Susan joined Phil — Merlin's younger brother, former business partner and teammate — in unveiling a large plaque commemorating Merlin and his relationship with his high school. The plaque will be on permanent display in the halls of Logan High. George Veras, the chief operating officer and executive producer of the PFHOF was on hand to bestow the honor.

"There are 310 men in the Pro Football Hall of Fame," Veras said in his address to the crowd. "Their busts will last for 40,000 years. These men will live on in history. Deacon Jones (Hall of Famer and Olsen's former teammate) once said 'The Hall of Fame is a team you can never be cut from.'"

After speeches by Logan High legend Rod Tueller, Susan Olsen and Veras, Phil Olsen took to the podium. He spoke of the significance of the ceremony.

"Logan High School will forever be known as a Hall of Fame high school," Phil Olsen said. "This is a high school that produces Hall of Fame talent."

The former first-round NFL draft pick went on to encourage those in attendance to strive to be "hall-of-fame students, hall-of-fame parents, hall-of-fame bosses and hall-of-fame friends."

"We've received far more than we've ever given from this community," Phil Olsen said. "There are wonderful people that live here, and it's such a giving community. They care about the success of others."

Susan shared her sentiments on Merlin's love for his high school.

"Merlin loved Logan High," Susan Olsen said. "He spoke of how blessed he was to attend here. He made lifelong friends at Logan High and it sent him on his way to his career and life."

Merlin Olsen is one of the greatest to ever play the game. The 6-foot-5-inch behemoth graduated from LHS in 1958 before going on to Utah State University. As an Aggie, Merlin Olsen was a two-time first-team All-American and a winner of the Outland Trophy, given to the best interior lineman in college football.

Merlin Olsen was selected with the third pick in the 1962 NFL draft by the Los Angeles Rams. He went on to anchor their vaunted "Fearsome Foursome" defensive line, and he was named to a record 14-consecutive Pro-Bowls over the course of his 15-year career in the NFL. Merlin was named the NFL MVP in 1974. Upon retirement, he was a first-ballot inductee into the Pro Football Hall of Fame in Canton, Ohio.

Merlin and Phil played together for the Rams from 1971-1974. A third Olsen brother, Orrin, also played in the league at the same time as Phil and Merlin, for the Kansas City Chiefs. The trio makes up only one third of the total Olsen children: Merle and Lynn Olsen raised nine kids in their small house on Canyon Road in Logan. Five of the Olsen siblings were in attendance Thursday morning.

"You learn a lot growing up in a family of nine," Phil Olsen said. "You learn a lot about the importance of speed, quickness and agility just trying to get enough to eat. You can imagine what some of those scrimmages looked like around the Olsen dinner table."

Merlin picked up a love of learning at Logan High. He graduated summa cum laude from USU with a bachelor's degree in economics. Merlin later earned a master's in finance in his downtime during his NFL career. Merlin's well-spoken, intelligent manner was evident in his acting and broadcasting work after his retirement from the NFL trenches.

Logan High faculty and students, both past and present, can benefit from the school's newfound status. They are given free admission to the Hall of Fame in Canton, Ohio, along with a discount on PFHOF merchandise.

•

Thanks to everyone who came to the reunion on June 28, 2014! Rod Bowen will chair the next event in 2019. If you'd like to assist him or offer suggestions, please message him.

•

If you have pictures of the 40-year reunion you would like posted, please contact me through the website and I will try to post them! Thanks! Mary Ann Essig
Logan High Class Of 1974
See the button on the side for website donation information
If you need a password reset or what your login info is, please email me. Mary Ann Essig